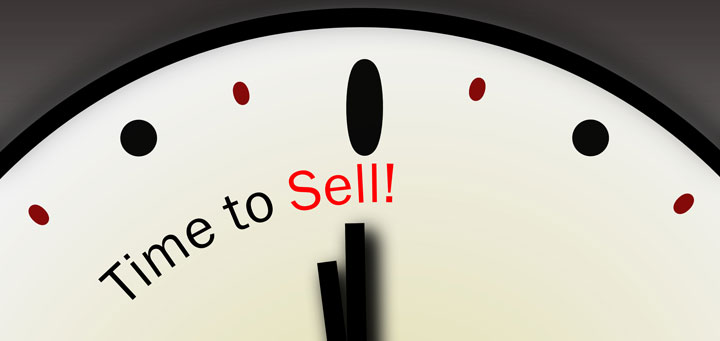 Once the decision has been made to move onwards to the next stage of their lives , most people want to sell their home quickly and for the highest possible price.
How to prepare your home for sale is another topic altogether, but for now here is a step by step guide to assist you with reaching a successful sale of your property.
1) Choose your agent and get a market appraisal
It is important to choose an Agent with a wealth of knowledge and experience selling in your area. This is a significant business decision. Make sure you are comfortable with the Agent and feel that you can maintain a strong working relationship with this person. Chances are that you will be working closely together over the coming weeks.
Most Agents are happy to visit you at a suitable time to discuss marketing and selling your home. After the initial meeting, you may receive a Market Appraisal for the house giving you an indication of the expected sale price. Included in the Appraisal may be evidence from real estate data sources of recent sales in your area, the demographic of the region and details of services and schools nearby which make your location a favourable area.
With the information provided to you, you now have a realistic expectation of what you can sell your property for.
Now that you have an idea of what you can expect your property to be marketed for, it comes down to choosing an agent you are comfortable with. Their professionalism, commitment and prioritising your property are important steps towards a successful sale.
2) Choosing your conveyancer/settlement agent
You may not be aware that you have the right to select your own settlement agent. At the time of accepting an Offer, your Real Estate Agent should give you the opportunity to nominate a Settlement Agent to represent you.
So, do your research beforehand and select a settlement agent that will act in your best interests throughout the transaction. It's important that your Settlement Agent is available to discuss all aspects of the settlement with you and offer you guidance with the processes.
Make sure your Settlement Agent knows and settles properties in your area. A Conveyancer that knows your area has a sound knowledge of the region and any legislative changes that may recently have taken effect.
3) Agree on the method of sale and marketing
Make the decisions with your agent on how and where to market your property. Take time to weight up the advantages and disadvantages of the different marketing and selling techniques with your Agent.  Is this the perfect property to sell by auction? Would it be better to market your property with a specific price range, or market it as a set date sale. Speak to your agent about the benefits of each.
Although your agent is responsible for carrying out your marketing campaign, it is good to know that the marketing strategy to sell your property is a planned and well executed marketing strategy ensuring the best results.
4) Now is the time to let your Agent know all the facts
Sometimes, you have fixtures, fittings and chattels that may have sentimental value that you do not wish to be included in the sale and want to take with you when you vacate the property.   It is important that you advise your Agent, who can inform the Buyer that these items will not be included in the sale and this can be stated on the Contract.
Another important fact to alert your Agent to is any electrical, gas and plumbing fixtures that are not in working order, and will not be at the time of settlement. Again, your Agent can advise the Buyer of this and state this on the Contract.
5) Offers and Negotiating
Hopefully, after marketing your property for you, your Agent will provide you with an offer to purchase.   If more than one offer has been made, your Agent will present these to you together. Your agent can provide you with assistance on whether an offer is fair and should be accepted, but it is your decision to accept, negotiate or reject. It is important to note that you can only negotiate on one Contract at a time when you are provided with multiple Contracts.
6) Accept and Sign a Contract
You may negotiate the terms of the Contract with a Buyer. Once you are satisfied with the agreed price and any special conditions, you will sign and accept the Buyers offer. The Contract is now accepted and conditional upon the terms and conditions stated such as finance approval, or the sale of the Buyers property.
7) Settlement process
It is usually between 6 – 8 weeks from acceptance of a Contract to the actual settlement, depending on the complexities of the transaction. During this time you Settlement Agent will keep you updated on the progress of the settlement and guide you through the process.
At settlement, documents and funds will be exchanged between the parties. The documentation will be registered at Landgate and the property transferred into the new owner's name.
You will be notified by your Real Estate Agent and Settlement Agent that settlement has been completed.
After settlement, the Agents Commission is forwarded to your Real Estate Agent by your Settlement Agent on your behalf.
If you occupy the property as your principal place of residence, you have until 12pm the following date to vacate the property.
Being prepared for the sale of your property can be the difference between a long stressful process and a smooth transaction allowing you to move on to your next home or investment property.
Keep in mind what time of year you are selling your property. Selling in December may see delays to the settlement process over the Christmas and New Year period due to office closures and public holidays. The advantage being that many people have more time to look at properties, ready to move into a new property in the new year.
---